Early Treatment
The American Association of Orthodontics (AAO) recommends all children have an orthodontic evaluation by age 7. Early treatment can straighten teeth, guide erupting teeth into position, correct bite problems, and reduce crowding. It also can prevent the need for tooth extractions and shorten the time in braces as a teenager. A variety of fixed or removable appliances may be used depending on your childs needs. Space Maintainers prevent the permanent teeth from drifting into spaces reserved for unerupted teeth. Expanders are used to widen the arches and make room for permanent teeth.
Braces
Traditional metal braces are the most popular and affordable choice. However, if you desire a more subtle appearance, we offer esthetic invisible options including clear and inside braces.
Note: Want to spend less time in braces? Add SureSmile (see below) to any bracket system to significantly reduce treatment time. (Average of 34% less time in braces!)
Fast Treatments: SureSmile & Wilckodonics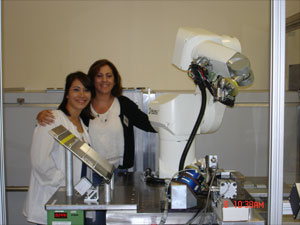 SureSmile
SureSmile technology is revolutionizing the orthodontic industry. Customized wires are bent by a robot and designed for your individual needs and allow for faster treatment times, fewer appointments, and improved accuracy. Fewer adjustments also mean greater comfort during treatment. SureSmile wires can be used in conjunction with all bracket systems. Studies have shown SureSmile patients spend an average of 34% less time in braces. Many cases can even be completed in less than one year!
Wilckodonics
3 to 4 times faster than conventional orthodontics. Most cases completed in only 5 to 11 months! Wilckondontics is an option for teens and adults who need fast results.
Invisalign® and Invisalign Teen®
Invisalign and Invisalign Teen use a series of clear, invisible, removable, comfortable aligners that no one can tell you are wearing. Invisalign aligners are made with 3-D computer imaging technology, and has been proven effective. Dr. Yamada is a Elite Premier Provider of invisalign. A complimentary consultation with Dr. Yamada can deterimine if invisalign is right for you. In some cases, to get the best possible results Dr. Yamada also offers combination treatments involving both braces and invisalign.
Surgical Orthodontics
Orthognathic surgery corrects jaw irregularities and improves function (ability to chew, speak, and breathe better) and facial appearance. Surgery straightens the jaw but also moves the teeth, so braces are used after surgery to align the teeth.
TMJ Treatment
TMJ splints are often used to help correct or minimize jaw problems, discomfort and/or pain upon closing the mouth. TMJ treatment can help alleviate headaches and muscle tension in the neck and shoulders, and jaws.
Greater comfort, fewer office visits, and better results make Damon System braces a great choice for orthodontic patients wanting straight teeth in a short amount of time. The Damon System's self-ligating brackets move teeth into position with less force and without the need for painful extractions... READ MORE
Your smile is uniquely your own; so when you receive orthodontic care, you deserve a treatment that is as unique as you are! Incognito are custom made just for your teeth, and did we mention they are invisible? That's right, Incognito are completely invisible. With Incognito, your doctor is able to efficiently and effectively reposition your teeth giving your smile a great, new aesthetic look... READ MORE