What to Expect | Patient Forms | Map/Location | Testimonials

What to Expect / Your First Visit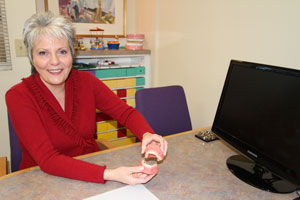 In customer satisfaction surveys, Dr. Yamada and her associates have received superior ratings from patients who have come in for an initial orthodontic consultation, getting 98% top survey marks for all aspects of the exam.
We are looking forward to seeing you at your initial appointment! At this important appointment, we will listen to your orthodontic concerns, take an x-ray and dental photographs and do a comprehensive examination to discuss your orthodontic needs. If treatment is recommended, we will talk about your options and show you on models our different braces, retainers and invisalign aligners. We will then take impressions to create a model of your teeth. This important visit will give us insight into your specific orthodontic needs and help us develop a custom treatment plan. We know your time is valuable, and therefore we do everything you need to get started at your first visit. The exam is complimentary and there is no charge to you for your first visit, however, we will bill your insurance if you have coverage for the exam and diagnostic records.
During the first visit we will address the following questions that cover the basics of orthodontic treatment. We encourage you to ask questions as well.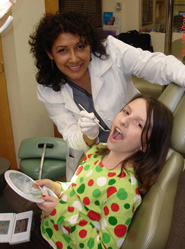 How can orthodontics help me?
When is the best time to start treatment?
What are the best treatment procedures to correct my problems?
Are there esthetic or invisible options?
Which options are most comfortable?
Which options will give me the fastest treatment times?
Do any permanent teeth need to be removed?
How long will treatment take?
How much will it cost?
What are my payment options?
How soon can I begin?
Please assist us by providing the following information at the time of your first visit:
Print and complete the health history form using the links at the bottom of this page.
Your insurance card (if you have orthodontic coverage or would like us to check)
Our in-depth planning leads to your superior results. You will leave the office with a clear direction to beautiful alignment, function, comfort and long term dental health! Please print and fill out the appropriate health history form below and bring to your first appointment. We look forward to seeing you soon!
Finance / Insurance Options
We offer a range of affordable treatment and financing options for our patients. We accept payments by check or credit card. We offer discounts for paying in full at the start of treatment and also offer no interest, in-house financing with low monthly payments to fit your budget. We can also help you apply for 3rd party financing if requested. We accept many insurances and are happy to help determine your benefit amount and file your claims. Our insurance coordinator is available to answer any questions you may have. Most orthodontic insurances cover a portion of the treatment costs with the remainder of the cost paid by the patient.